Add a solution: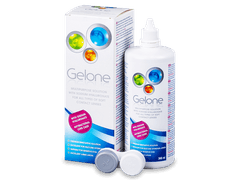 Gelone Solution 360 ml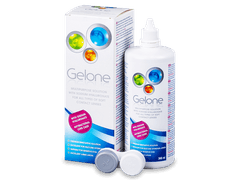 Gelone Solution 360 ml
€9.89
€8.39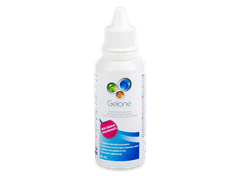 Gelone Solution 50 ml
€2.79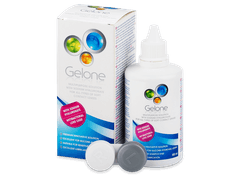 Gelone Solution 100 ml
€4.75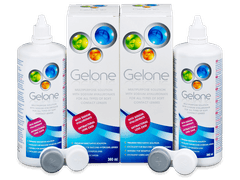 Gelone Solution 2 x 360 ml
€18.29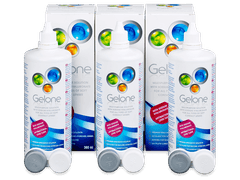 Gelone Solution 3 x 360 ml
€26.39
Smart
Alternative
High level of oxygen permeability
High water content
Money-back Guarantee
Smart
Alternative
Reviews
1551

of our customers recommend this product
Comments (14)
Do you have any questions?
Got these within a couple of days and I was happy with the service. I've been using the lenses for a while and never had any issues, i'm pleased that these are available here as they're a bit cheaper than other places.
Really reliable lens for me. I'm often working long days and a lot of the time i'm outdoors so these are great as i'm able to leave them in and not have to worry about them drying out after a few hours.
Great lenses great service delivery time excellent much cheaper than optitian thank you
Do you stock Acuvue Oasys coloured lenses? I've got on well with these for years, but would like to try a new colour.
Answer
Hello Martha, Although we do not stock coloured lenses from Acuvue, you may have a look at our coloured lenses from other brands here. We hope you'll find something that suits you! http://www.alensa.ie/…-lenses.html
Good afternoon, I'm a bit puzzled regarding are Acuvue Oasys monthly or 2-weekly lenses? I seem to remember my optician saying to dispose monthly, but I see here they are on a 14-day replacement. Can you confirm?
Answer
Hi Gerard, the Acuvue Oasys replacement schedule is bi-weekly. If your optician gives you the OK for extended wearing, you'll need to replace them at least every 7 days.
Good afternoon, are Acuvue Oasys continuous wear approved? My optician didn't mention it, but it seems they may be ok to leave in overnight? Can you clarify? Thx.
Answer
Hello Trevor, great question. Acuvue Oasys extended wear is possible for up to 6 nights for some wearers. It's important to get your optician's advice before wearing the lenses overnight, though.
Help! My acuvue oasys contacts are blurry. I've never had this problem before. Prescription information is up to date, so I'm not sure what the problem is.
Answer
Hi Conor, thank you for your message. You may achieve better results by switching to a different contact lens solution. Also, don't rely solely on solution, and rub the lens in your palm before inserting. If the blurriness persists, you may need to visit your optician. Have a look at our range of contact lens solutions here http://www.alensa.ie/solutions.html
Fast easy ordering and rapid delivery. I'm a convert to this site. Give it a go, you won't be disappointed
First time ordering online, and your prices are much better than my optician's. My lenses were delivered quickly and without any hassle, so thank you for a positive first experience.
It's been my first purchase of contact lenses online. I usually buy through my eye doc, but your prices are better, and I received the lenses just as fast. I'll be a repeat customer :)
I ordered the wrong lenses, and your agent sorted out the problem quickly and efficiently. Very good customer service, thanks.
I work outdoors, and these are perfect. No environmental irritation at all!
I am using Acuvue Oasys for 5 years, it is the best product I have tried so far.
I am surprised by your fast delivery.. thank you