Air Optix Aqua (6 lenses)
Add a solution: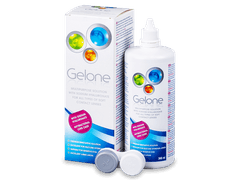 Gelone Solution 360 ml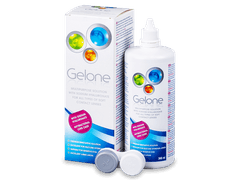 Gelone Solution 360 ml
€9.89
€8.39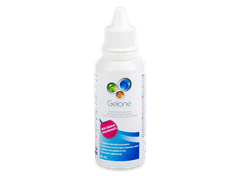 Gelone Solution 50 ml
€2.79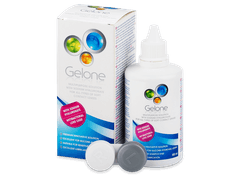 Gelone Solution 100 ml
€4.75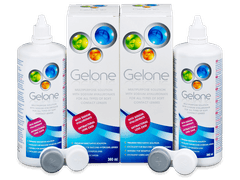 Gelone Solution 2 x 360 ml
€18.29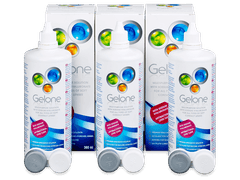 Gelone Solution 3 x 360 ml
€26.39
Reviews
718

of our customers recommend this product
Comments (12)
Do you have any questions?
These have always been my go to lenses. Previous place i bought them didn't have my prescription in stock so i got them from here. Got them within a couple of days which is great.
You really do notice the difference when wearing these lenses. Comfortable for the whole day.
Good afternoon, are Air Optix Aqua extended wear approved? Is it safe to wear overnight when travelling, for example? or only occasionally? Thanks.
Answer
Hello Noreen, Thank you for your question. Yes, Air Optix Aqua overnight wear is possible on an occasional basis. We always suggest discussing this option with your optician, first, as every wearer may have a different tolerance for extended wearing.
Do air optix aqua parameters allow you to change the BC and DIA? It doesn't seem possible to change it here....
Answer
Hi David, The Air Optix Aqua BC and dia are standard measurements and cannot be changed. Most people will not feel any noticeable difference if your prescription BC and dia are within 0.2mm
Hi, do you have air optix aqua colours?
Hello, are the air optix aqua online the same as I would get from my optician?
Answer
Hi George, all Air Optix Aqua contact lenses are supplied directly from the manufacturer, Alcon, from their various laboratories throughout Europe.
I compare prices for air optix aqua with other online shops, and these are the cheapest i've found. Recommend alensa.ie for their prices and quick delivery.
Do you offer a free trial of Air Optix Aqua? I've been wearing bi-weekly contact lenses, so I'm not sure how suitable a monthly set will be, but I would be interested to try them.
Answer
Dear Cindy, although we are not able to provide trial lenses from Air Optix Aqua, you may wish to try our newly released TopVue Monthly Plus lenses. They're supremely comfortable monthly lenses, and all of our TopVue products feature a money-back guarantee. http://www.alensa.ie/…lus-6-lenses
Great price for Air Optix Aqua. I've upgraded to the box of 6 lenses, and it has saved quite a bit of money for me.
I tried these on the recommendation of my ophthalmologist, and have been quite satisfied. Other lenses left my eyes quite dry, but I don't have that problem with Air Optix
I agree! As a graphic designer, I'm staring at my screen all day, and they're still tolerable.
My optician recommended these, and I've never looked back. Wonderful feeling lenses