Add a solution: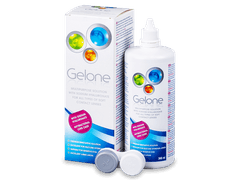 Gelone Solution 360 ml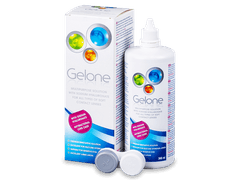 Gelone Solution 360 ml
€9.89
€8.39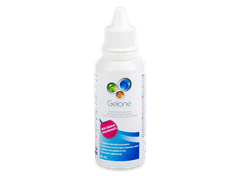 Gelone Solution 50 ml
€2.79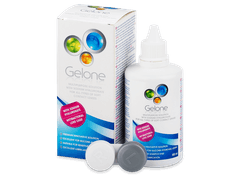 Gelone Solution 100 ml
€4.75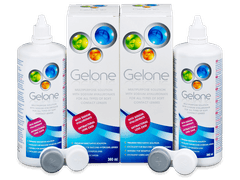 Gelone Solution 2 x 360 ml
€18.29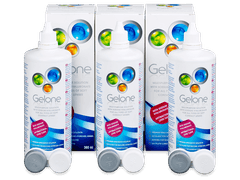 Gelone Solution 3 x 360 ml
€26.39
Smart
Alternative
High comfort
Extremely breathable
Money-back Guarantee
Smart
Alternative
Gelone Eye Drops 10 ml
Immediate and long-lasting relief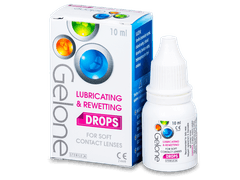 Soothes dry and sensitive eyes
Creates a film that protects the eyes
Can be used on all types of contact lenses
Reviews
1917

of our customers recommend this product
Comments (18)
Do you have any questions?
I want to add new contact lenses prescription
Hi, just wondering when would you provide Biofinity Energys? -- I am using Biofinity currently and found it comfortable for my dry eyes; however I need to look at computer screens intensively everyday so woul like to try Biofinity Energys. Thanks.
Always a reliable lens that I never have any issues with. Find them at the lowest price from here, especially when i can use a discount code.
Hi, I would like to ask, if you could deliver this contacts to the UK... Currently I am moving to London and with your company I have really good experience. Thanks Archie
Just wanted to ask is Biofinity a monthly lens? tks.
Answer
Hello Kamila, Yes, the Biofinity replacement schedule is every 30 days.
Hello, are Biofinity contact lenses online the same as from opticians?
Answer
Hello Tori, Yes, these are the very same lenses you can order through your optician. We buy our stock directly from CooperVision laboratories in Europe. You can see our full offer of Biofinity products here: http://www.alensa.ie/biofinity.html
Are Biofinity good for dry eyes? I have struggled with other brands. Just wondering if they'd be sufficiently moist for someone like me to wear on an extended basis. Thx.
Answer
Hi Graham, Biofinity lenses have a very high moisture content, and many people find them suitable for extended wear. If you find that your eyes are feeling dry, then a regular, daily wearing schedule may be best for you. Alternatively, you can hydrate your eyes with drops while wearing the lenses on an extended wear schedule. Try Gelone eye drops http://www.alensa.ie/…-drops-10-ml
Hello, I am looking for the Biofinity extended range, as I need +14.50. Do you have this product? I couldn't see it on the homepage.
Answer
Hi Sean, we do have Biofinity XR 3 lenses, and you just made the cut-off :) The XR range goes up to +15.00. More information on these lenses can be found here: http://www.alensa.ie/…-xr-3-lenses
Do you sell biofinity daily contact lenses?
Answer
Hi Markus, Biofinity from Coopervision are monthly lenses, but if you're interested in dailies, we'd recommend getting personal advice from your optician. You can shop our selection of daily lenses here: http://www.alensa.ie/…-lenses.html
Hello, are Biofinity approved for overnight wear? I've had dry eyes in the past, so don't want to risk it, if it's not advised. Thanks for the info.
Answer
Hi Melissa, Yes, the manufacturer, CooperVision, has approved Biofinity for overnight wear. However, it's very important to follow the advice of your optician, as overnight wear is not suitable for everyone. Your optician can better advise you regarding how many days you may be able to wear your lenses without removing.
No problems at all ordering from Alensa. Lenses are authentic, and there's no better price that I've found.
Good lenses, and I have thus far had no problems with continuous wear. Probably not for everyone, but they've been great for me.
Fantastic price on these biofinity lenses. I'll never need to buy them from my opticians again. Many thanks.
I'm a long-time Biofinity user, and I couldn't be happier with these lenses. Alensa's service is grand, so ordering is easy and the lenses are always dispatched promptly.
Great quality lenses. I wish I'd discovered them sooner.
Really good product. Very quick and easy to order. Excellent delivery time. Thanks!
Best contact lenses I have ever tried!