Add a solution: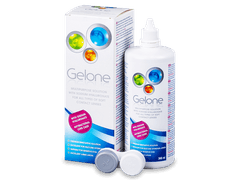 Gelone Solution 360 ml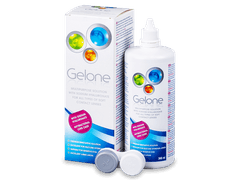 Gelone Solution 360 ml
€9.89
€8.39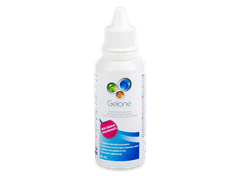 Gelone Solution 50 ml
€2.79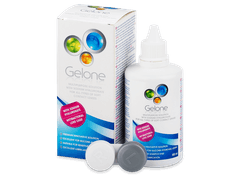 Gelone Solution 100 ml
€4.75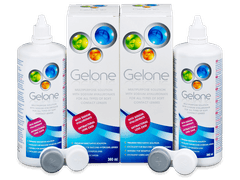 Gelone Solution 2 x 360 ml
€18.29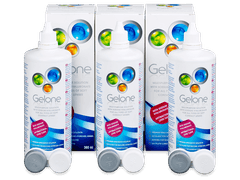 Gelone Solution 3 x 360 ml
€26.39
Smart
Alternative
High comfort
Extremely breathable
Money-back Guarantee
Smart
Alternative
Gelone Eye Drops 10 ml
Immediate and long-lasting relief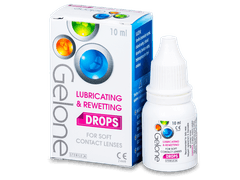 Soothes dry and sensitive eyes
Creates a film that protects the eyes
Can be used on all types of contact lenses
Reviews
422

of our customers recommend this product
Comments (6)
Do you have any questions?
What is the difference in Purevision vs Soflens please?
Answer
Hello Carmen, the Soflens range offers both monthly and daily lenses. The Soflens 59 monthly lenses, for example, have a higher water content than the PureVision. You can find all of our available Soflens products here: http://www.alensa.ie/soflens.html
Purevision Bausch and Lomb review seem quite positive. The water content seems lower than others I compared. Is it sufficient?
Answer
Hi Christy, most users will find Purevision's water content sufficient for comfort of wear. Additionally, Purevision oxygen permeability is exceptionally high, at 112 dk/t, which also adds to their comfort factor.
Are these Purevision contact lenses online the same as you get from the opticians shop? The price is significantly lower...
Answer
Hello Kevin, yes, the lenses are absolutely genuine and the same as you would receive from your optician. We work hard to keep our costs down, so we can share the best price on Purevision lenses and others with you!
I've noticed my Purevision lenses have been dry and a bit uncomfortable lately. Is there any reason for this? If you can suggest an alternative, I'd happily try it.
Answer
Hi Gwen, the first thing you can try is an alternative contact lens solution. It is possible to develop a sensitivity to you solution over time. Check out our solutions here http://www.alensa.ie/solutions.html If the dryness persists after you've changed solutions, talk to you optician about trialling a different brand of lenses.
Been wearing purevision for many years now, with no hassles or problems. It's nice to find them at such a decent price, too.
Extremely comfortable. These are great, especially when working long hours on a computer.