TopVue Air for Astigmatism (3 lenses)
€16.99

16.99
€14.89

14.89
Add a solution: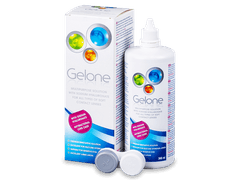 Gelone Solution 360 ml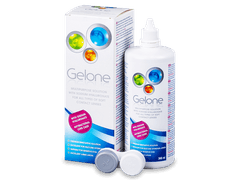 Gelone Solution 360 ml
€9.89
€8.39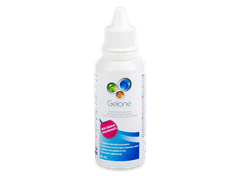 Gelone Solution 50 ml
€2.79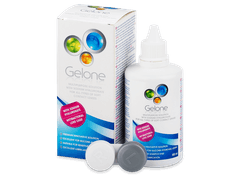 Gelone Solution 100 ml
€4.75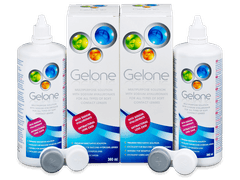 Gelone Solution 2 x 360 ml
€18.29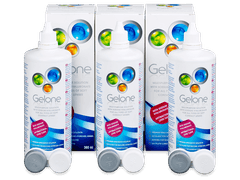 Gelone Solution 3 x 360 ml
€26.39
Gelone Eye Drops 10 ml
Immediate and long-lasting relief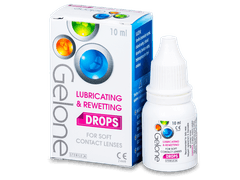 Soothes dry and sensitive eyes
Creates a film that protects the eyes
Can be used on all types of contact lenses
Reviews
36

of our customers recommend this product
Comments (9)
Do you have any questions?
Very good. Recommended A+++
Great lenses- even better than expected. Very comfortable throughout the day.
Delivered very quickly and good communication with your company throughout the order process. Great experience - I will be back.
Good value and comfortable lenses. Next time I will order more, as I've been pleasantly surprised with the quality.
Comfortable and durable contacts for astig. I'd recommend these to anyone. Work especially well with drops - I can wear them longer if I keep hydrated.
Excellent communication and speedy delivery. I'm a very pleased first-time customer. Very happy I took the leap of faith and tried the Topvue brand.
Nice lenses. No problems with them floating or moving around on my eye, just great, clear vision all day. I haven't needed to use drops since I started wearing thses, so I guess they really are more moist.
The best astigmatism lenses I've found. Was a bit worried, as they seem so fragile, but they're supremely comfortable in the eye--something I haven't experienced with other brands.
First-time buyer on your site, and the order process was perfect. Decided to try a new brand of lenses, and they're just wonderful. Thank you.