TopVue Air Multifocal (3 lenses)
Add a solution: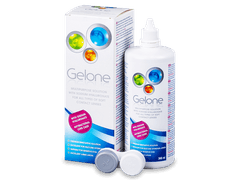 Gelone Solution 360 ml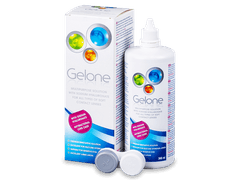 Gelone Solution 360 ml
€9.89
€8.39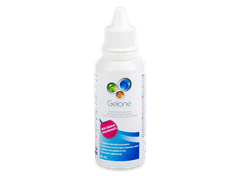 Gelone Solution 50 ml
€2.79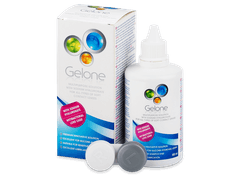 Gelone Solution 100 ml
€4.75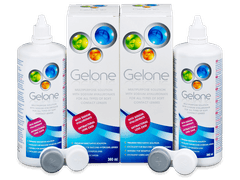 Gelone Solution 2 x 360 ml
€18.29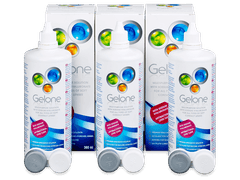 Gelone Solution 3 x 360 ml
€26.39
Other packaging:
Gelone Eye Drops 10 ml
Immediate and long-lasting relief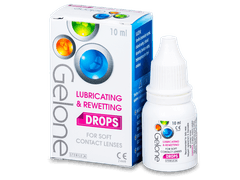 Soothes dry and sensitive eyes
Creates a film that protects the eyes
Can be used on all types of contact lenses
Reviews
36

of our customers recommend this product
Comments (15)
Do you have any questions?
Quick delivery, and the lenses are perfect. Very comfortable and easy to handle. Better than other multifocal lenses I have tried.
I agree with all of the commenters. Had trouble finding good multifocal lenses for years, but now need to look no further. So comfortable I forget I am wearing them.
Most comfortable multifocal lenses I've worn. I was about to give up on lenses altogether. Thank you Alensa!
Very good multifocal lenses. They sit perfectly on my eye, and my vision is clear and sharp. Recommended highly.
Great price for multifocal lenses. Very happy with this brand. Thank you for the exceptional service as well. A+ communication from Alensa.
These multifocals stay in place on my eye perfectly. Never had any problems with floating lenses or dryness.
I've had trouble finding comfortable multifocal lenses in the past, but these seem to keep my eyes happy. Not a bad price, and the service I received through your website was top notch. Many thanks for a great experience.
Very comfortable lenses, even for longer periods of time. After 10-12 hours I still do not feel the dryness I was used to with my other lenses.
Well-priced lenses and very comfortable as well. I've tried other multifocal contacts, but these are far and away the best fit for my eyes.
Had some issues with multiple orders, but your service sorted it out quickly and easily. Overall great process. I will return to re-order.
Finally, multifocal lenses at a reasonable price. I tried these because of the moneyback guarantee, but didn't need to use it. The lenses are excellent. top quality.
I had some questions during the ordering process, but your representative walked me through it on the phone and sorted everything out brilliantly.
I've been wearing TopVue lenses for a while, and they've been brilliant. Just been "diagnosed" with multifocal prescription, so I'm looking forward to trying these as well.
So pleased you've released TopVue for us multifocal folks! Truly superior to other lenses I've tried. Many thanks, C.
Best bifocal lenses I've tried. Hadn't heard of the brand before, but they're just wonderful, and great price too.