TopVue Premium (6 lenses)
Add a solution: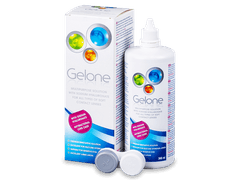 Gelone Solution 360 ml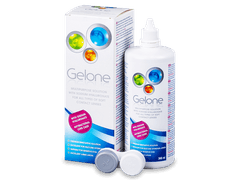 Gelone Solution 360 ml
€9.89
€8.39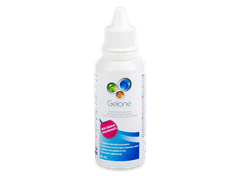 Gelone Solution 50 ml
€2.79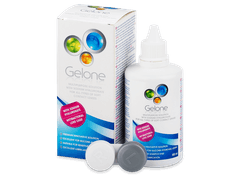 Gelone Solution 100 ml
€4.75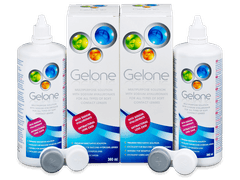 Gelone Solution 2 x 360 ml
€18.29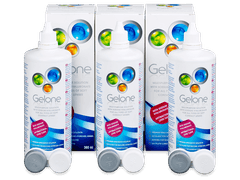 Gelone Solution 3 x 360 ml
€26.39
Gelone Eye Drops 10 ml
Immediate and long-lasting relief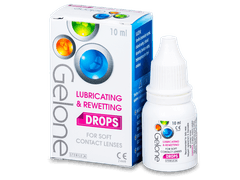 Soothes dry and sensitive eyes
Creates a film that protects the eyes
Can be used on all types of contact lenses
Reviews
35

of our customers recommend this product
Comments (22)
Do you have any questions?
Gave these a go as I read about the money back guarantee if they're no good. Ended up using the whole box. They're just as good as my other lenses so it was a pleasant surprise.
Comfortable fit on the eye and good price, can't really go wrong with these lenses.
What is the difference between Topvue Premium vs Topvue Air? Interested in trying this brand, but hoping for a little more info first.
Answer
Hi Samantha, The main difference between TopVue Air and TopVue Premium is their wearing schedule. TopVue Premium should be replaced every 14 days, and TopVue Air should be replaced every month. Both have very high levels of oxygen permeability and are available in powers ranging from -12.0 to +8.0. You can read more about TopVue Air here: http://www.alensa.ie/…air-6-lenses
No hassle ordering and quick delivery. Makes life much easier, thanks.
Super lenses. Very comfortable and easy to wear. I'm a novice, so ease of wear is very important to me. Great product.
Very tolerable lenses. So far impressed with this brand. Looking forward to trying the dailies next.
Very quick delivery and no hassles with ordering. Thank you for making the process so easy. The lenses are great, too.
Excellent communication with your customer service. Quick replies to my queries, and the lenses arrived very promptly. Perfect experience with Alensa.
Superior lenses! Topvue feel fantastic at the end of the day. My dry eyes and I thank you very much, Alensa.
Splendid lenses. Very pleased with this brand, and the ordering experience on your site was flawless.
I've been wearing the topvue lenses for a while now, and I've never been disappointed. The "premium" is a nice upgrade.
I only wear lenses infrequently (on the weekends and sometimes on holiday). I find these very comfortable and often wear them up to 9 -10 hours without problems. Well recommended for comfort and affordability.
Nicely fitting lenses, and I can last through a full day without feeling tired or dry.
Service is always reliable and quick. Alensa's representative went above and beyond to ensure I received my lenses before leaving the country on holiday.
Great ordering process. I needed to change the delivery address at hte last minute, and your representative made all the necessary steps to correct it with DHL. Lenses arrived on schedule, as promised. Big thanks to Alensa.
My first time ordering contacts online, and the process was smooth without any trouble. Thanks for your excellent assistance.
I usually am wearing lenses for around 12 hours at a time. These feel brilliant from start to finish. By far the most comofortable monthly lens I've found.
Speedy delivery with DHL. Overall, a smooth ordering process, and I'm very pleased with the lenses.
Great solution for my dry eyes. I rarely need drops with these lenses.
Truly great lenses. Perfectly comfortable from the moment I first inserted them until removing at night. I've recommended them to friends.
I tried these when my old lenses were discontinued, and it's been a great experience. Very comfortable, and the website makes ordering easy. Thank you.